Who's Who?
GISDA is a people led organisation which values its staff, trustees, and stakeholders. We believe that people are the best asset of any organisation.
Trustees
All of the Board members are committed to our aims and objectives and are selected for the skills and experience that they can bring to benefit our organisation and make a difference.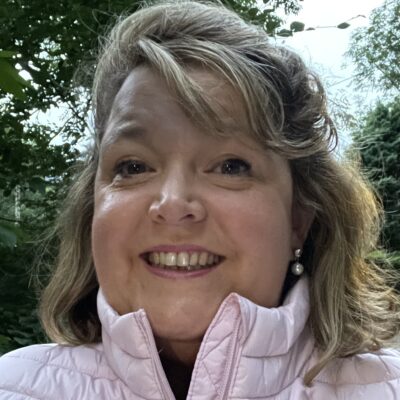 Chair of the Board
Llinos Owen
Llinos is originally from Bethel near Caernarfon. She is married to Gareth Pennant and they have two girls. While at school and university Llinos worked at Caffi Cei in Caernarfon. He also worked on the Noddfa play scheme. He graduated at the University in Bangor in Communication and then took a teacher's course. She was a teacher and Deputy Headteacher for 20 years in a secondary school in Gwynedd before she gave up her post two years ago. Llinos is now a partner on the family farm and runs her own holiday housing business. She is very active with Cneifio Gelert who was set up by her and other members three years ago collecting money towards different charities. She is also very active with the Tir Dewi charity. A charity that helps and supports farmers and their families. She has very wide-ranging experiences in education and working with young people and their families. Being a board member of Gisda gives her the opportunity to share her experiences and make a difference to the lives of the young people of Gwynedd.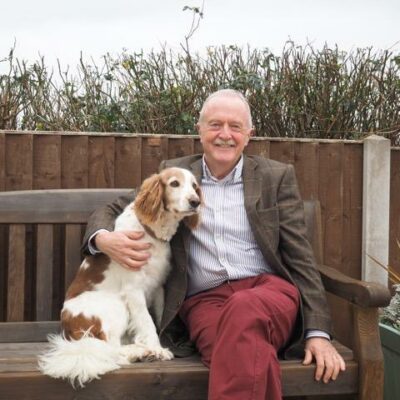 Vice Chairman
Peter Harlech Jones
Peter grew up in north Wales and went to school in Caernarfon and went on to graduate from the Faculty of Veterinary Science at Liverpool University. He worked in veterinary practice in the UK and Canada for a number of years, after which he followed a successful career in veterinary medical research in Europe and the US. He was appointed the veterinary head of the European Commission's Agency for the Evaluation of Medicinal Products, and subsequently chief executive of the Global International Federation for Animal Health(IFAH) and was elected president of the British Veterinary Association in 2012-13. He is now retired from full time work and runs a global consultancy in veterinary medicine and is still very much active in veterinary affairs.
He and his husband Michael returned to live in Criccieth several years ago where he was declared the High Sheriff of Gwynedd, he is a trustee on GISDA's board and the North Wales Police and Community Trust (PACT). He now enjoys volunteering and supporting local charities in Gwynedd.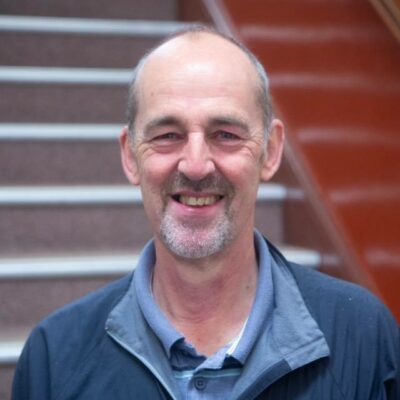 Treasurer of the Board
Dewi Jones
Dewi is a senior accountant for Natural Wealth of Wales. He joined the board in 2012 and was elected as the treasurer because of his knowledge and experience. He has a keen interest in music; he plays the horn in an orchestra and a band, and he plays the accordion for folk dancing events. Dewi is originally from Llanelli but now lives in Llangefni with a wife and three sons.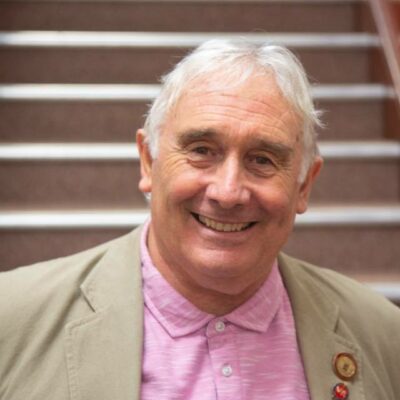 Tudor Owen
Tudor is a member of Caernarfon Town Council where he is the towns mayor for the third time. He has served the town council and Gwynedd council for over 20 years and is the Vice- Chair with Noddfa, Chair with Tŷ Pobl Peblig, and is a member of several committees including the Fire Service. Before retirement he was self-employed in his own local building business. Tudor has two sons, three grandsons and a granddaughter, and he has been married for over 40 years. His interests are socialising, gardening and playing golf – although these days he is too busy to play! Tudor initially joined GISDA's Board as Gwynedd Council's representative. His interest in GISDA's services sprang from his connections with the housing and care committees and his knowledge of GISDA's good work with young people.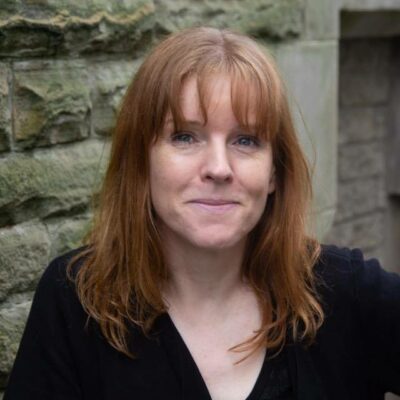 Gilly Haradence
Gilly joined GISDA's board in 2018. She works as a solicitor at local firm Tudur Owen Roberts Glynne & Co. She has previous experience running large late night venues like Cofi Roc, Paradox and the Octagon. Having previously completed a Master's degree in Business Administration, she's also qualified in mediation and arbitration. Through her work she became aware of some of the challenges facing disadvantaged young people, and she is keen to support an organisation that seeks to address these challenges. Gilly loves vintage comedy radio shows, music, and watching films. She also has an old Morris 1000 convertible that she takes to the odd car show.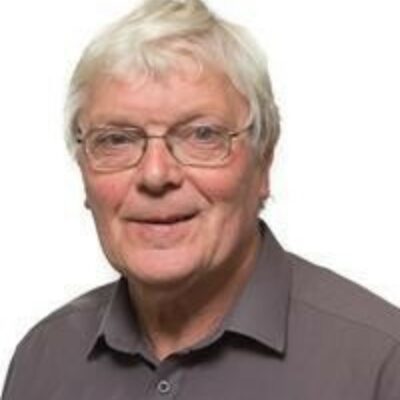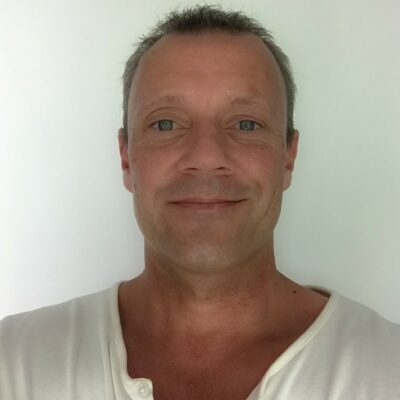 Dylan Evans
Dylan is from Caernarfon and has worked in over 20 countries from equatorial to arctic latitudes designing and managing large-scale conservation projects that also considered the needs of local people. These have included establishing national parks in Africa and protecting some of the world's highest biodiversity islands. Returning to the UK he bought and ran a tourism business on Anglesey, established a research company, and a funding consultancy, Samaki, then became the development lead for Wales' principal adult personal support charities, attracting around £30m in funding over five years.
He has degrees in management and marine science, and a PhD in Whole Systems Ecology, and has published several research paper and books on the interaction between art and science. Now, he works on Samaki only, assisting clients to deliver initiatives across the UK and Africa in several sectors and is particularly interested in projects that support nature and people through cross sector collaboration. He is slightly obsessed by dance music, techno, wakeboarding, the sea and mountains. Dylan has supported GISDA's board since 2021.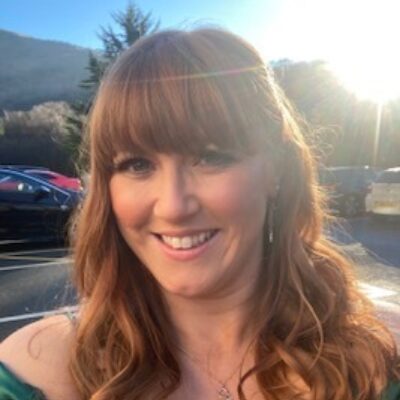 Elen Foulkes
Elen is from Bethel near Caernarfon and has worked in various countries in events, business support and social enterprise. She returned to Wales in 2020 where she continues to work full time in these fields as well as running a local events initiative. She is currently studying a Business MBA, part-time and plans to complete it by the end of 2022. As a local young person who has seen the opportunities available outside the UK, Elen is eager to support Gisda with the aim of ensuring a quality service for vulnerable young people in North Wales. In her spare time, Elen loves to wander the mountains of Snowdonia and is always one to organizes social events.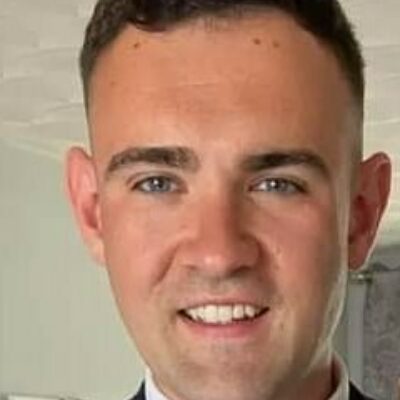 Rhys Parry
Rhys is from Llanrug and has varied experience in public life in his professional life as a Civil Servant and has previously worked within a local authority. In particular Rhys has worked in a role as a teacher and has worked in the employability field which provided support for young people. Rhys was a Community Councillor for the Llanrug and Cwm y Glo ward for a few years before going back and focusing on his academic studies. In the past Rhys has been part of a scheme for Academi Cymru graduates where he had various experiences within the public sector working in the field of health, education, and young people. During this period, he was studying a master's degree/ILM7 in Leadership and Governance as well as a project management qualification. Rhys has also studied Primary PGCE and BA Sociology with Social Policy. In his personal life Rhys is interested in the world of football and refereeing games across North Wales.
Management Team
Management Team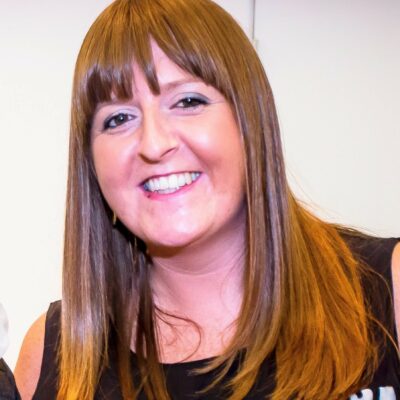 Chief Executive
Siân Elen Tomos
As a Chief Executive, Siân leads and manages the company to ensure it delivers a high quality service for vulnerable young people in North Wales. She works hard to ensure continuity in the different services we provide by applying for grants and tendering for money. She also ensures that GISDA's performance indicators show a clear value for money in the services that we provide.
Before joining GISDA, Siân worked as a social worker for the children's services at Gwynedd Council. She then went on to be team manager at Gwynedd Council's service for disabled children. Siân has now been GISDA's Chief Executive since October 2011 and we hope she continues to work with GISDA for years to come. She is originally from Deiniolen but she now lives in Caernarfon. Her interests include walking, exploring community issues and politics.
Head of Business
Elizabeth George
Elizabeth joined GISDA in November 2016 as a Grants Officer and in May 2018 she was appointed Head of Business. Elizabeth has a law degree from Aberystwyth University, a certificate in Governance, Compliance and Risk with the International Compliance Association, and she is studying for a diploma in Charity Law and Governance with the Governance Centre. Elizabeth is originally from Criccieth and she has lived in London, Germany, USA, and Nigeria before eventually returning to Criccieth. She loves working at GISDA and is proud to use her skills and experience to help such a worthy cause.
Head of Development
Lyndsey Thomas
Lyndsey joined GISDA originally in 2012 but left to pursue her dream of travelling for 18 months before returning in 2019. She has managed and developed a number of projects in various roles throughout the years and is now our Head of Development. Lyndsey has a First Class degree in Health and Social Care, has developed management skills up to ILM Level 5 and has a strong passion for supporting young people in the area where she grew up.